View all
Jambiani accommodation
(30)
The Kipepeo Lodge in Zanzibar
Jambiani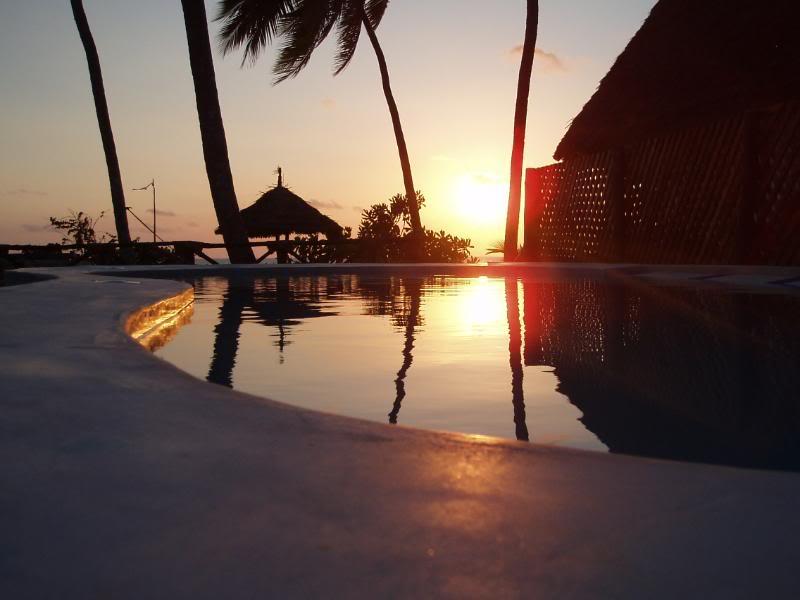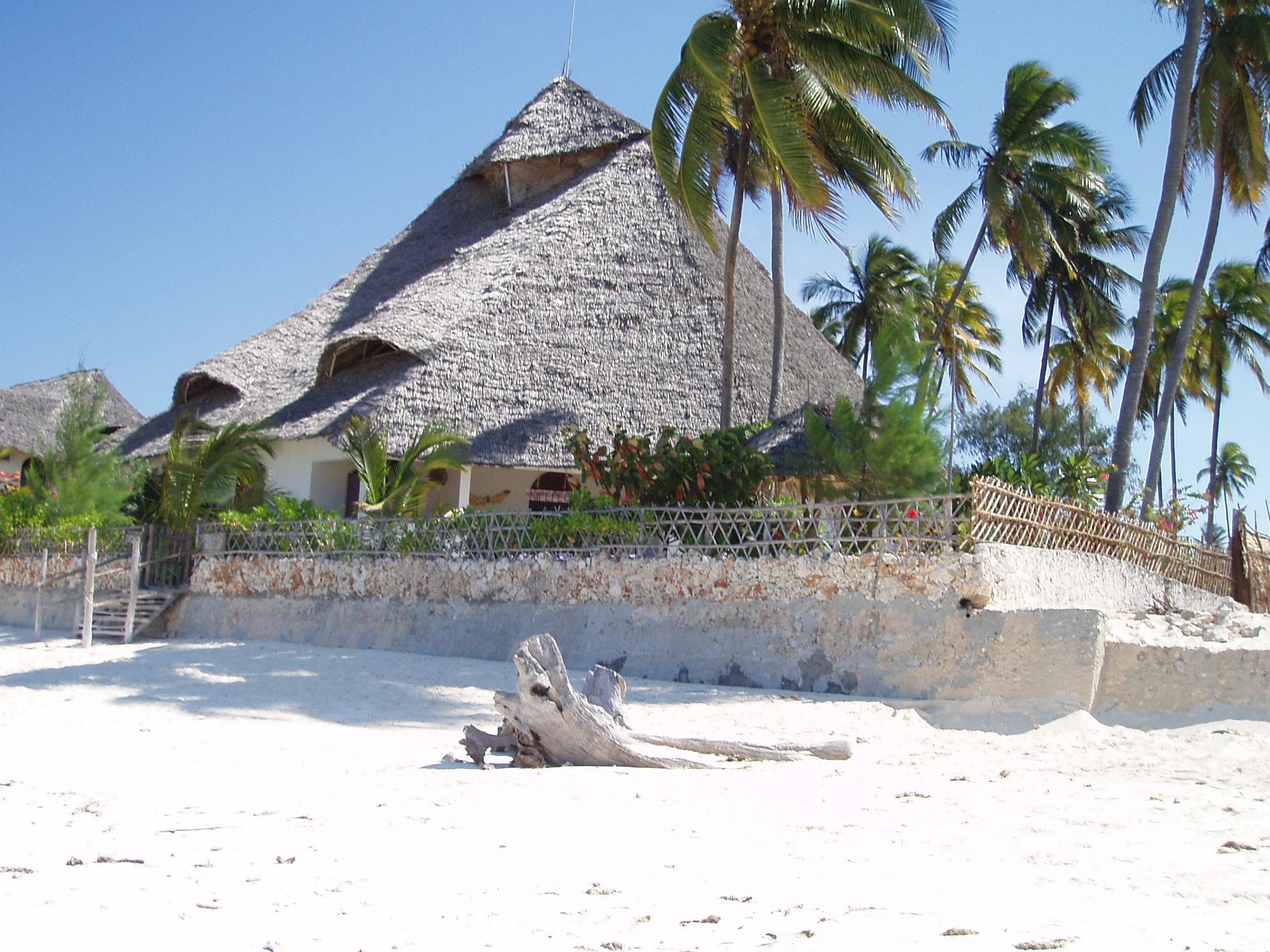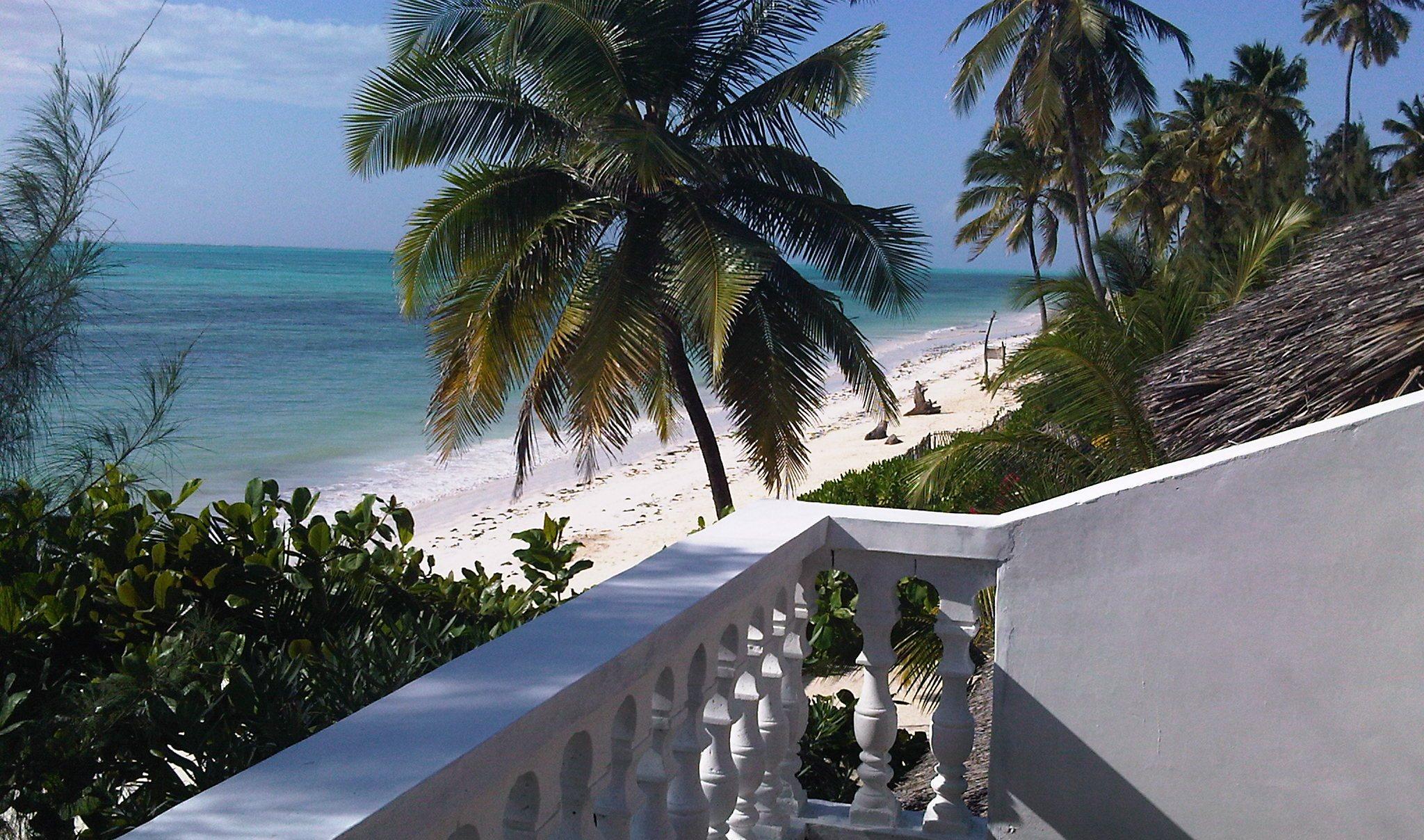 from
$408.53
Avg per night
About The Kipepeo Lodge in Zanzibar
About The Kipepeo Lodge in Zanzibar
The Kipepeo Lodge is a charming beach villa built on the Southeast coast of Zanzibar, close to Jambiani village. The villa is set right on the sand, only a few steps to the sea.The villa has six double rooms that overlook to the ocean and a beautiful front porch with views stretching for miles. A balcony has recently been added that overlooks the sea, it can be used for a-la-carte meals or for lazing in the sun. The villa is the perfect place to find total peace and relaxation, away from the busy city life. Enjoy the private swimming pool in the garden and the sun l
Read more
Sleeps 12
Check-in: 14:00
Check-out: 10:00
Minimum stay: 2 Days
Availability and Pricing
Select dates (Your dates are

Available

)
* Select the room/s you are interested in
Important Information
It is strongly recommended that you take out adequate travel insurance. Please read your policy details carefully. It is your responsibility to ensure that the insurance cover you purchase is adequate for your particular needs.

Occasionally, we have to make changes to and correct errors on our website descriptions and other details both before and after bookings have been confirmed and cancel confirmed bookings. Whilst we always endeavour to avoid changes and cancellations, we must reserve the right to do so.

If we have to make a significant change to or cancel your booking, we will tell you as soon as possible. We will endeavour to offer you an alternative should a significant change or cancellation occur.

We regret we cannot pay any expenses, costs or losses incurred by you as a result of any change or cancellation

Very rarely, we may be forced by "force majeure" (see the appropriate clause below) to change or terminate your stay after departure but before the scheduled end of your time away. This is extremely unlikely but if this situation does occur, we regret we will be unable to make any refunds, pay you any compensation or meet any costs or expenses you incur as a result.

Should you need to cancel your stay once it has been confirmed, the party leader must immediately advise us in writing. Your notice of cancellation will only be effective when we receive it in writing by email to us. As we incur costs from the time we confirm your booking and may be unable to re-sell your period of stay, the following cancellation charges will be payable. Where the cancellation charge is shown as a percentage, this is calculated on the basis of the total cost of the booking excluding amendment charges. Amendment charges are not refundable in the event of cancellation.

Depending on the reason for cancellation, you may be able to reclaim these cancellation charges (less any applicable excess) under the terms of any insurance policy you may have. Claims must be made directly to the insurance company concerned.

Force Majeure
We regret we cannot accept liability or pay any compensation where the performance or prompt performance of our contractual obligations is prevented or affected by or you otherwise suffer any damage or loss as a result of "force majeure". In these Conditions, "force majeure" means any event which we or the supplier of the service(s) in question could not, even with all due care, foresee or avoid. Such events may include war or threat of war, riot, civil strife, actual or threatened terrorist activity, industrial dispute, natural or nuclear disaster, adverse weather conditions, fire and all similar events outside our control.

Our Liability to you
1. We promise to provide your accommodation with reasonable skill and care. We do not accept responsibility if any death, personal injury, failure or deficiency of your accommodation arrangements is not caused by any fault of ours. When we talk about "fault" above, this means failure by ourselves to use reasonable skill and care in performing or providing the service in question. Please note it is your responsibility to show that reasonable skill and care has not been used if you wish to make a claim.

We will not be responsible for any injury, illness, death, loss (for example loss of enjoyment), damage, expense, cost or other sum or claim of any description whatsoever which results from any of the following: -
(a) the fault of the person(s) affected or any member(s) of their party or
(b) the fault of a third party not connected with the provision of your accommodation by us which we could not have predicted or avoided or
(c) an event or circumstance which could not have predicted or avoided even after taking all reasonable care

In addition, we will not be responsible where you do not enjoy your stay or suffer any problems because of a reason you did not tell us about when you booked your stay or where any problems you suffer did not result from any breach of our contract or other fault of ourselves or any losses, expenses, costs or other sum you have suffered relate to any business.

Please note, we cannot accept responsibility for any services that do not form part of our contract. This includes, for example, any additional services or facilities any other supplier agrees to provide for you.

2. The promises we make to you about the accommodation we have agreed to provide or arrange as part of our contract – and the laws and regulations of the country in which your claim or complaint occurred – will be used as the basis for deciding whether the accommodation in question had been properly provided. If the particular accommodation which gave rise to the claim or complaint complied with local laws and regulations applicable to those accommodation at the time, the accommodation will be treated as having been properly provided.

Complaints and problems.
In the unlikely event that you have any reason to complain or experience any problems with your stay whilst away, you must immediately inform us. Any verbal notification must be put in writing and given to us as soon as possible. Until we know about a problem or complaint, we cannot begin to resolve it. Most problems can be dealt with quickly. For all complaints and claims which do not involve death, personal injury or illness, we regret we cannot accept liability if you fail to notify the complaint or claim entirely in accordance with this clause.

Behaviour.
You accept responsibility for any damage or loss caused by you or any member of your party. Full payment for any such damage or loss must be paid direct to us at the time. If you fail to do so, you will be responsible for meeting any legal costs we incur in full in recovering full payment from you.

We expect all clients to have consideration for other people. If in our reasonable opinion or in the reasonable opinion of any other person in authority, you or any member of your party behaves in such a way as to cause or be likely to cause danger, upset or distress to any third party or damage to the property, or in any way damage the reputation and/or goodwill of the Owner we are entitled, without prior notice, to terminate the occupation of the person(s) concerned. In this situation, the person(s) concerned will be required to leave the accommodation. We will have no further responsibility toward such person(s). No refunds will be made and we will not pay any expenses or costs incurred as a result of the termination.

Special requests and medical problems
If you have any special request, you must advise us at the time of booking and clearly note it in the extra information section of the booking form. *Although we will endeavour to meet any reasonable requests we regret we cannot guarantee any request will be met. Failure to meet any special request will not be a breach of contract on our part. We regret we cannot accept any conditional bookings, i.e. any booking which is specified to be conditional on the fulfilment of a particular request. All such bookings will be treated as "standard" bookings subject to the above provisions on special requests.

If you or any member of your party has any medical problem or disability that may affect your stay, please tell us before you confirm your booking so that we can advise as to the suitability of the chosen arrangements. In any event, you must give us full details in writing at the time of booking. If we reasonably feel unable to properly accommodate the particular needs of the person concerned, we must reserve the right to decline their reservation or, if full details are not given at the time of booking, cancel when we become aware of these details.

Passports, visas and health requirements
It is your responsibility to ensure that you are in possession of all necessary travel and health documents (including Passports and Visas (where applicable) before departure. You must pay all costs incurred in obtaining such documentation. You must check passport and visa requirements with the Embassy or Consulate of the country(ies) to or through which you are intending to travel.

Prices and Website Accuracy
Please note, the information and prices shown on our website may have changed by the time you come to book your stay. Whilst every effort is made to ensure the accuracy of the website and prices at the time of requesting the booking, regrettably errors do occasionally occur. You must therefore ensure you check all details of your stay (including the price) on your booking acceptance.

Complaints procedure
In the event of any problems you must contact us immediately, plus you undertake to do your best to resolve or minimise the problem in order to avoid any prejudices that could result. you must immediately get in touch with us by telephone on the day of your arrival, confirming your complaint in writing within 24 hours by fax or by e-mail. You are obliged to give us the time necessary to resolve the problem.

Should there be no written complaint supplied as above specified and you leave the accommodation prematurely and without an explicit authorisation by us, you forfeit your rights for a refund of the rental price, unless the terms of this contract have been breached. Complaints received at the end of the stay will not be taken into consideration and no refunds will be given.

Please note that the property is not an official tourist structure, such as an hotel, residences, etc. but a private dwelling. Being such, there is no standard or categories that are internationally recognised, indeed it reflects the architecture and furnishings, the local traditions and the personal taste of the owner. This is precisely the kind of holiday that we offer: the chance to partake in the culture of the area chosen, living for a few weeks in the same surroundings as an inhabitant would. We cannot however exclude the possibility that these differences can sometimes result in minor inconveniences – due to the special nature of its architecture and of traditions in the area – but which cannot be accepted as complaints.
Facilities
Airport Shuttle
Laundry Facilities*
Braai/Barbecue
Swimming Pool
Wi-Fi
Restaurant on Premises
Parking on Premises
* Please enquire for further details.
The Kipepeo Lodge in Zanzibar location
Click to display the map
The Kipepeo Lodge in Zanzibar is 0.5km from the centre of Jambiani , the nearest airport 37.1km (Zanzibar International Airport).
*Distances are shown as the crow flies and not necessarily the actual travelling